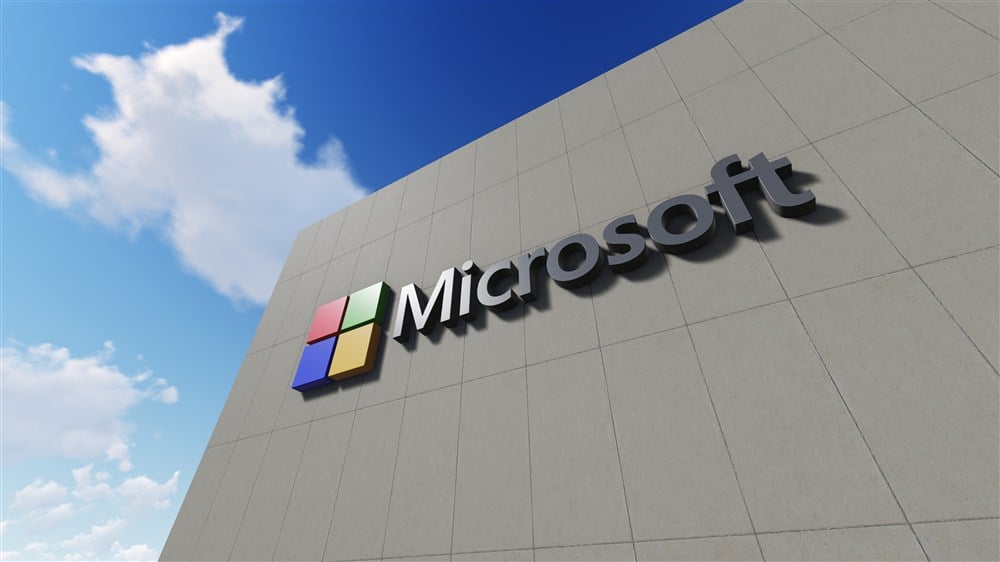 After tagging a fresh all-time high in the middle of July, shares of tech titan Microsoft Corp (NASDAQ: MSFT) took a well-earned breather and cooled much of the way through August. Few investors would have held this against the tech giant. After a 70% run that saw the company eclipse its previous all-time high set during the boom times of Covid, it was well entitled to retreat a bit.
Though perhaps not at first obvious, a drop like that, 15% to be exact, can often be a good thing when taken in the context of the bigger picture. Any long-term rally in a stock, no matter its market cap, is better served with regular pullbacks. These are opportunities to shake loose the weak hands and allow shares to consolidate. Without a break, a stock to get overheated pretty quickly. This often leads to a vicious and uncontrolled selloff once the levee breaks. 
Not so with our friends from the state of Washington. The 15% dip in MSFT stock was just what the doctor ordered, and after putting in a very definitive low during the final weeks of August, the stock has been trending upwards once again. It's barely a 10% move from reaching July's high, and there are three main signs that point to them doing this in the coming weeks. 
Bullish Signals
First up is the company's dividend, which Microsoft increased by 10% yesterday. Boosting a quarterly dividend is one of the most bullish signals a business can give to the market and speaks to management's confidence in both the near and long-term outlook. The effects of a dividend cut can be disastrous to a stock's price. So a company only raises its dividend when it is supremely confident of being able to back it up. 
That's looking like the case here at Microsoft, which has long offered one of the most dependable dividends of all the tech giants out there. Its dividend yield of 0.92% compares very favorably to that of Apple Inc's (NASDAQ: AAPL), whose dividend yield is 0.54%. For further context, Meta Inc (NASDAQ: META) doesn't even offer a dividend. 
Strong Tailwinds
Beyond the signals from leadership, investors getting involved in Microsoft know there's a super strong tailwind blowing behind its shares - artificial intelligence (AI). Having been a catch-all buzzword for much of the time since bursting on the scene earlier this year, analysts are finally starting to sort the real industry players from the pretenders. Microsoft has been flagged since the early days as one of those that actually stand to do really well from it over the long term. 
It was only earlier this month that the team at Needham named Microsoft as one of their top picks when it came to identifying long-term beneficiaries, with both Alphabet Inc (NASDAQ: GOOGL) and Amazon.com Inc (NASDAQ: AMZN) also up there with them. 
In the domain of large language models, it has become increasingly evident that the tech giants, in particular, are currently regarded as the foremost contenders. And in addition to Needham including Microsoft in their list, the team at Wedbush did the same. 
The prevailing consensus suggests that the winners in the ongoing AI race will be those who can harness the power of these substantial language models. Microsoft is starting to look exceptionally well-positioned to do just that.
Juicy Price Targets
So, with management flashing bullish signals to the market and analysts lining up to name Microsoft as a top AI stock, what could possibly be the cherry on the pie? Try this on: a $400 price target from Goldman Sachs. The team there reiterated their Buy rating on Microsoft shares last week, with a price target that points to further upside in the region of 25% from where shares were trading on Wednesday. 
Were the stock to hit that in the coming weeks, it would have gone well beyond July's peak along the way and be trading at fresh record highs. With decent momentum starting to build in the broader market once again, there's every reason to think Microsoft will continue ticking higher from here. 
Investors should look for a series of higher lows and higher highs to form in the coming sessions, as this will all but confirm that the uptrend is still in place and the journey towards fresh highs is well underway.