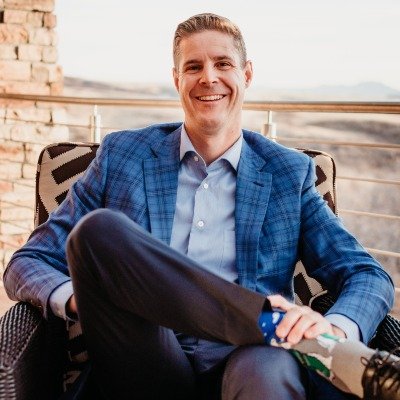 Dan Gomer discusses building trust and connections as a key to real estate success. 
Listen to the interview on the Business Innovators Radio Network: https://businessinnovatorsradio.com/interview-with-dan-gomer-realtor-and-team-lead-with-exp-realty-dans-home-team/
Dan Gomer delves into the importance of mindset training and equipping team members in the real estate industry with the necessary tools for success. He emphasizes that cracking the whip and setting unrealistic sales targets are not the keys to achieving success. Instead, he advocates for continually reframing perspectives and providing ongoing support to overcome obstacles and roadblocks.
Dan Gomer shares his approach to team members, which focuses on teaching and educating rather than pushing and selling. Drawing from his experience as a middle school science teacher, he highlights the positive impact of education in the real estate industry. Clients and team members appreciate being taught and educated, as it enables them to make informed decisions and effectively build their businesses.
Additionally, Dan emphasizes the need to simplify and commit to one tool or strategy instead of constantly trying different approaches without full commitment. He advocates for selecting one thing and excelling in it, becoming an expert in that particular area. By following the lead of industry experts and mastering a specific tool or approach, team members can attract clients and achieve success.
Furthermore, Dan Gomer attributes his success as a realtor, ranking in the top 5% in Metro Denver, to his caring and authentic teaching approach. He believes that teachers make excellent real estate agents due to their relationship-driven nature and genuine desire to help others. His entire business is built on what he calls "Sphere Marketing," leveraging relationships and connections to generate business. He even authored a book called The Sphere Marketing Handbook to share strategies and tools with team members.
Dan Gomer shared: "We do weekly meetings and we talk about what's happening in the market. What are people saying? What do you need help with? We get together every week and we just talk about what we're seeing. But on top of that, it's about plugging into different resources. I'm the kind of guy who believes in the concept of teaching a person how to fish as opposed to handing them a fish. And so, there's a lot of power in saying, "Hey, here's a resource, go plug it into it" because then it's not dependent on me as the team leader."
About Dan Gomer
Dan Gomer is a former middle school science teacher turned entrepreneur. In 2011, a few months after his son was born, his desire for a better lifestyle for his family found him moving his sights to real estate. Along with having sales in the top 3% of realtors in Denver for many years, Dan has also built a noteworthy portfolio of real estate renovations and investments. In 2019 Dan became the first of an elite group of agents in Colorado to hold the Certified Divorce Real Estate Expert designation. He currently leads Dan's Home Team, which is composed of 15 realtors, and he now directs most of his time and attention to coaching and developing those agents. He published his first book in 2020 titled "I'm Full of It and So Are You". In 2022 he wrote a chapter in an anthology with the legendary Les Brown, and in February of 2023 he published "The Sphere Marketing Handbook – for RE Agents".
Learn more:
https://www.danshometeam.com