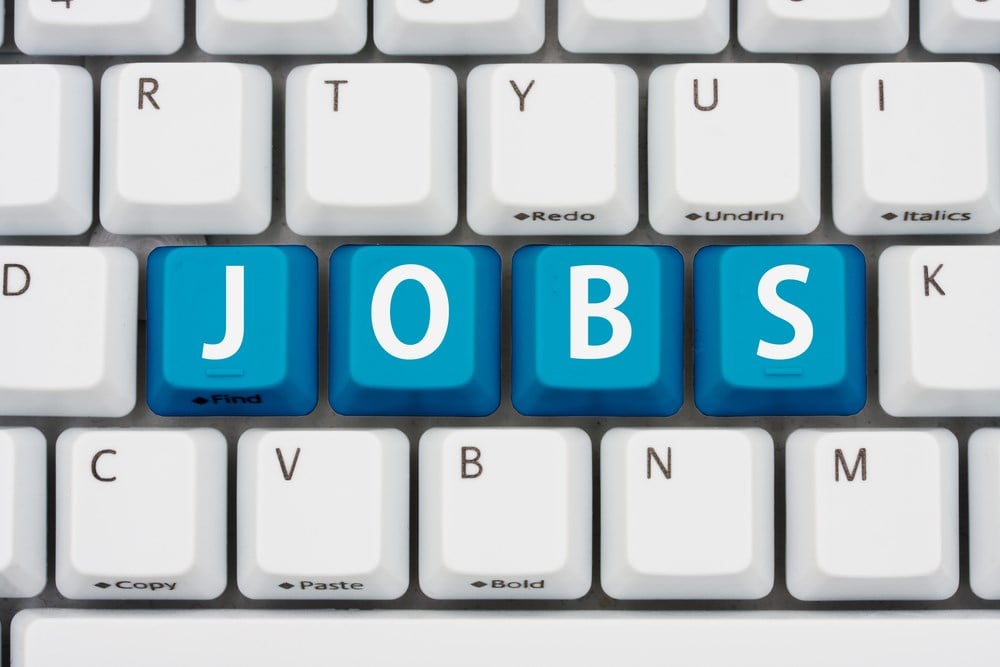 For retailers and logistics firms, 'tis the season to begin staffing up for the holidays. 
While nobody's saying the Grinch is about to steal the holiday season, there are signals that hiring could be weaker than in 2022. 
United Parcel Service Inc. (NYSE: UPS) is among logistics companies that are proceeding cautiously this year, in anticipation of a slower holiday season. 
UPS says it expects to hire more than 100,000 holiday-season workers, about the same as last year. Other companies are taking a prudent approach. 
As a group, retailers are expected to add more than 400,000 seasonal jobs, which sounds great. However, that's actually the lowest level since the economic decline in 2008, according to a seasonal hiring report by employee outplacement firm Challenger, Gray & Christmas.
As labor costs and interest rates rise, seasonal employers may rein in their typical hiring sprees, according to the report. 
Economic Slowdown Ahead?
Some analysts are expecting an economic slowdown in the fourth quarter, or perhaps a recession in 2024. 
In addition, retailers aren't able to pass along higher labor costs to consumers as easily as they were while inflation was increasing at a rapid clip. 
"This could lead to more cuts, rather than more added positions, as evidenced by the increase in job cuts in this sector," said Challenger, Gray & Christmas' Andrew Challenger. 
Through September 19, U.S. companies announced 178,500 seasonal hiring plans, down from announcements of plans to hire 258,201 at the same time last year, according to the firm's data. 
Is Amazon An Outlier?
Not all companies are expecting the worst: After the Challenger report was issued, Amazon.com Inc. (NASDAQ: AMZN) said it would hire 250,000 seasonal workers, the highest number since Challenger began tracking the data in 2012. 
Amazon says it's hiring full-time, part-time, and seasonal fulfillment center and transportation roles. 
Target Corp. (NYSE: TGT) plans to add 100,000 workers in its stores and warehouse facilities, close to last year's number.  
Companies are currently in the period of time when they begin ramping up supply-chain capabilities to deliver on the holiday rush. Retailers, manufacturers, and logistics companies, such as warehouses and transportation companies, are all affected by the surge.
However, a few things are different this year. Believe it or not, even at this late date, retailers and manufacturers are still trying to sell off Covid-era excess inventories. Meanwhile, freight and logistics companies are facing lower rates than a year ago, energy prices are rising, and volume has declined. 
Lower Earnings for Truckers, Logistics Firms
S&P 500 trucking and logistics companies Old Dominion Freight Line Inc. (NASDAQ: ODFL), J.B. Hunt Transport Services Inc. (NASDAQ: JBHT), Expeditors International of Washington (NASDAQ: EXPD) and C.H. Robinson Worldwide, Inc. (NASDAQ: CHRW) are all expected to report lower year-over-year earnings. 
Perhaps even more telling, all those companies have seen revenue decline in recent quarters. 
Logistics firms establish shipping demand forecasts by considering the inventory levels retained by retailers and their anticipated restocking pace.
In that regard, it's hard for them to accurately plan for the holiday season. Big retailers, including Home Depot Inc. (NYSE: HD), Target and Walmart Inc. (NYSE: WMT) are working through back inventories but have said they're not in a hurry to stock up on more merchandise without better signals about consumer demand for the holidays. 
Stronger Import Cargo Volumes
As always with economic data, at least seemingly so in the past three-and-a-half years, there are conflicting reports, the National Retail Federation expected strong import cargo volume in September and October. 
The trade association is forecasting volume at the nation's major container ports will hit the 2 million Twenty-Foot Equivalent Unit (TEU) mark. In English, that translates to one TEU being equal to the cargo capacity of a standard 20-foot-long shipping container.
"These are strong numbers and a sign retailers are optimistic about the holiday season since they don't import merchandise unless they think they can sell it," NRF Vice President for Supply Chain and Customs Policy Jonathan Gold said.
In the end, consumers often cave in and splurge during the holidays, despite best efforts at belt-tightening, so doom-and-gloom forecasts may not reflect what actually happens.