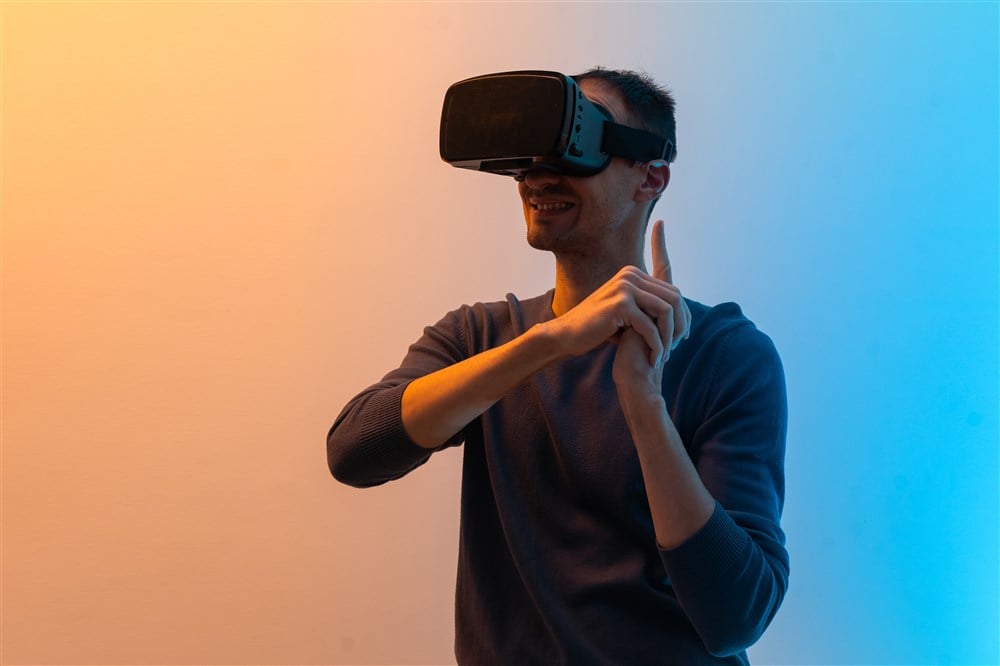 In the past few years, an ever-growing virtual reality craze has been shaking up the tech and entertainment scene. This digital universe, where users can interact, work, and play in immersive environments, has rapidly transformed from science fiction into a tangible reality.
Investors who are seeking exposure to this technology and sector to capitalize on this transformative wave should closely examine three pioneering companies that have established their unique foothold in the industry: Meta Platforms (NASDAQ: META), Unity Software (NYSE: U), and Roblox (NYSE: RBLX).
These three companies offer a diverse and unique approach to virtual reality, providing investors with intriguing opportunities. So, let's take a closer look at each company and their approach to virtual reality.
Meta Platforms
 (NASDAQ: META)

Meta, formerly known as Facebook, underwent a name change in 2021 to better align with its evolving business focus on the metaverse. This transition reflects Meta's commitment to seamless social interaction within its vast application universe, which includes Instagram and WhatsApp. 
Meta operates the Reality Labs segment, specializing in virtual and augmented-reality products. Meta reported a substantial operating loss of $7.73 billion in its Reality Labs segment for the six months ending on June 30. This segment encompasses all of Meta's virtual reality and augmented reality hardware, software, and content. 
Despite the loss, Meta anticipates increased operating losses in the Reality Labs segment due to ongoing investments in AR/VR product development and ecosystem expansion. Meta is preparing to launch its upcoming VR headset, the Quest 3, set for release in Q4.
Unity Software (NYSE: U)

Unity is a game development platform that allows users to create and build interactive 2-D and 3-D environments for gaming and other applications. Unity was one of the first developers to fully support the iPhone operating system, making it a go-to choice for game developers. Over the years, Unity has expanded its offerings to include desktop, mobile, tablets, consoles, 3-D, web-based, and virtual reality platforms.
Unity has become a go-to platform for virtual reality gaming software developers. This prominence was further underscored by Apple's recent collaboration with the game development software company. Apple (NASDAQ: AAPL) announced its partnership with Unity as part of launching its highly-anticipated Apple Vision Pro headset, causing a momentary halt in Unity's trading and triggering the company's most significant stock surge since its IPO in 2020. 
This strategic partnership underscores Unity Software's pivotal role in shaping the future of virtual reality experiences.
Roblox (NYSE: RBLX)

Roblox is an American video game developer headquartered in San Mateo, California. The company's flagship creation, Roblox, was officially launched in 2006. Roblox is an online platform renowned for enabling users to create and play games developed by fellow users.
It has gained immense popularity, particularly among younger audiences, and has evolved into a global gaming sensation. 
In July, Meta announced that Roblox, with its 66 million daily users, will be accessible in virtual reality on Quest 2, Quest Pro, and the upcoming Quest 3. This move opens up a treasure trove of over 15 million active experiences for the Quest community to explore, as highlighted by Roblox. Notably, this virtual reality version will support cross-play, enabling players on Quest headsets to connect with friends on Xbox, PC, or mobile devices. 
Roblox emphasizes that most of its experiences transition smoothly to VR without requiring significant modifications, marking a user-friendly approach to virtual reality integration. Developers can easily publish their existing experiences for VR within the Roblox ecosystem, minimizing additional coding efforts thanks to Roblox's universal design, which ensures consistent experiences across platforms.