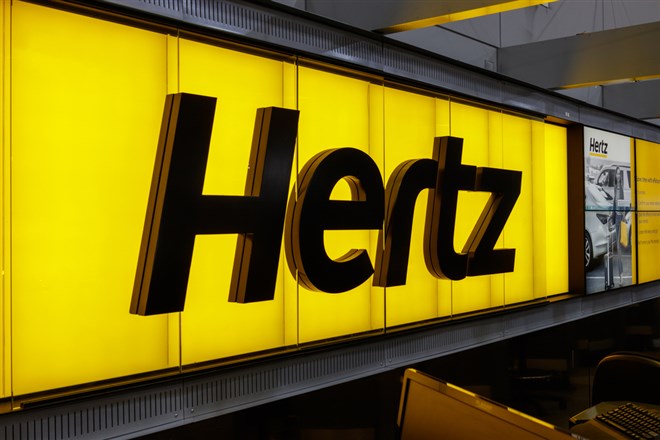 Hertz Global Holdings (NASDAQ: HTZ) has had its share of hurdles since 2020, but it, like the travel industry, is in the midst of a rebound that is not expected to stop in 2023. Global tourism, in general, is expected to grow by 30% in 2023, which is great news for players from AirBNB (NASDAQ: ABNB) to Trip.com Group (NASDAQ: TRIP) and from airlines to hotels, not just Hertz Global Holdings.
Add in a strong report, improving operating leverage and a healthy trend of share repurchases, and there is a very good chance this stock could move up to new highs. The market has been trapped in a range since mid-2021, and it looks like it wants to test the top of the range at the very least. 
The sell-side activity, as represented by the analyst, the institutions and the hedge funds, is also promising. The analysts have the stock pegged at a Moderate Buy with a price target about 24% above the recent action. The 1st commentary on Marketbeat.com analyst tracking pages is a reiterated Equal Weight rating from Morgan Stanley with a price target of $20.
That is below the $23.57 consensus price target, but the takeaway is this; the consensus price target hit a bottom after the Q3 earnings report, and the Q4 report is at least in line with that outlook. 
The institutions and hedge funds are also deeply committed to this name. Together, they own about 98% of the company, which is just above an even split. Hedge fund activity is less visible, but if it is consistent with the institutional side, they have been buyers on a net basis for the last two years, and the reason may be as simple as the value.
Hertz is a global company with a broad reach and strong cash flow that trades at less than 5X earnings while in the early to mid-stages of a major global-scale rebound in travel. 
Hertz Has Good Quarter, Gives Favorable Outlook
Hertz Global Holdings had a good quarter in which revenue grew about 4% to $2.0 billion. This is in line with the consensus estimates and is coupled with operational improvement as well. Revenue is up 7% on an FXN basis and bolstered by a 3% increase in volume and better pricing.
On a segment basis, the Americas was tepid with 1% growth while International business grew by 27%. Internally, the company's results are driven by an increase in fleet size and utilization that drove an increase in billable days. The best news is that internal operations improved, with costs falling by $2 per billable day and driving a 15% EBITDA margin. This is down YOY but one-offs like depreciation are cutting into the numbers. 
The key figure for investors to focus on is the $424 million adjusted FCF which is 137% of the EBITDA. This figure is aided by fleet management activities that have it in a good position for 2023. The cash flow is getting put to good use as well and helping the company electrify its fleet, among other business-generating activities.
Hertz is not paying a dividend but it is repurchasing shares. The company repurchased 19 million shares in Q4 for $315 million which is worth 6% of the stock. The company still has $1.1 billion left on the current authorization which is worth about 18% of the market cap. 
"Our team delivered on renewed demand for travel, which is continuing. In 2023, we will build on our progress to grow our business across the Hertz, Dollar, and Thrifty brands.  We look to our investments in electrification and technology to yield increasing operating leverage and improved returns and an even better product to our customers around the world." said Stephen Scherr, Hertz CEO and president. 
The Technical Outlook: Hertz Pops, Upward Momentum Builds 
The price action in Hertz popped more than 7% on the Q4 results and has the stock moving higher. The only risk at this time is that price action could remain range bound with the top near $22.50. If the market can get above that level a fuller recovery could be coming. If not, the market may be in a "wait and see" mood that could linger into the middle part of the year and keep the stock moving sideways.