The Heart of the Matter TV show seeks to help people overcome mental health challenges by learning and gleaning from the experiences of others and Sheniqua Johnson is searching for content providers to help her achieve her mission
Sheniqua Johnson's Heart of the Matter TV show provides help, encouragement, and support to people going through a wide range of mental health issues and challenges. She created this show to help eliminate mental health problems. Today, Sheniqua Johnson announced she's looking for people who have gone through mental health challenges and will want to share their stories about how they overcame it.

According to Sheniqua, the Heart of the Matter TV show is designed to be a beacon of hope for people going through mental health challenges. The show features on each episode individuals who have overcome any form of mental challenge, discussing and highlighting how they did it to inspire others who are going through similar challenges. Sheniqua is currently looking for more people who are willing to share their stories to uplift others.
"Nobody has to undergo the pains and challenges associated with mental health alone," explained Sheniqua Johnson. "I started the Heart of the Matter TV show to provide support and encouragement to people going through diverse forms of mental health issues. The show features people that have had their fair share of mental health challenges and are willing to share their stories to help others like them. I am now looking for people who are comfortable having heart to heart conversations that can help free others from mental health issues."
Sheniqua Johnson is part of the Believe Media Bosses tour. The tour already kicked off in New Orleans doing the Essence Festival, following an Epic weekend in Miami Biscayne Bay breakthrough Mastermind Breakfast, power unstoppable luncheon at Versace Restaurant on Ocean Dr in the heart of South Beach and the evening was filled with a celebration of Believers Yacht success part enjoying the beautiful water and scenery of Miami. The tour will last all the way to 2024 nationally and Internationally and Sheniqua will be on the lookout for content providers and interviewees for her show. 
To be a part of Sheniqua Johnson's The Heart of the Matter TV show and help her achieve her mission to provide support for people undergoing mental health problems, please visit www.theheartofthemattertv.com. 
About Sheniqua Johnson 
Dr. Sheniqua Johnson is the CEO and owner of Stronger Through Faith Media, a growing media company on a mission to help individuals get their message to millions through books, podcasting, and television. The Stronger Through Faith Media company which encompasses Stronger Through Faith Publishing and Stronger Through Faith Television channel is Sheniqua's way of helping individuals with powerful and impactful stories to connect with millions of viewers by hosting their television shows.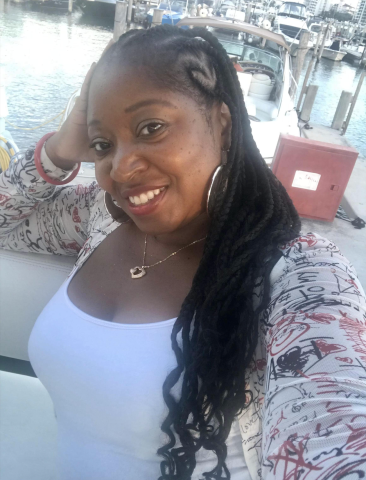 She is also the host of The Heart of the Matter with Sheniqua Johnson RN television show where she has heart to heart conversations on healing and wholeness to support mental health awareness. The show airs on Sundays on the Believe In Your Dreams Television Network app and can be viewed on Amazon FireTV, RokuTV, Chromecast, Samsung, LG, Google Play, and Apple.
For more information, please visit http://www.believeinyourdreamstv.com. 
Media Contact
Company Name: The Heart of the Matter TV
Contact Person: Sheniqua Johnson
Email: Send Email
Country: United States
Website: http://www.believeinyourdreamstv.com