Does Your Portfolio Need Asia Pacific Exposure?
March 22, 2022 at 15:12 PM EDT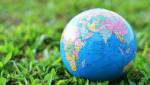 Last Wednesday, China's Vice Premier Liu He said that Beijing would roll out support for the Chinese economy and be cautious with measures for capital markets, essentially promising the introduction of market-friendly policies that should bolster economic growth. At a meeting of the Financial...