Leading estate planning attorney Bobbi Thury and Co-Founder of Legacy Law Firm, P.C. reveals effective estate planning tips to protect businesses in Sioux Falls, SD. For more information please visit https://www.legacylawfirmpc.com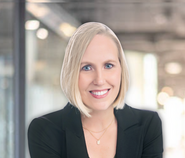 Sioux Falls, SD, United States - December 8, 2021 /MM-REB/ —
Company owners are urged to consider effective estate planning to protect their businesses and if they intend to pass them on to future generations, said estate and business planning attorney Bobbi L. Thury.
For more information please visit https://www.legacylawfirmpc.com
The co-founder of Legacy Law Firm, P.C. in Sioux Falls, SD, highlighted several areas where entrepreneurs need to protect their long-term business interests. These included estate planning, insurance issues, contingency planning, and creating a succession strategy.
"Seeking advice from an estate and business planning attorney to develop a plan ensures that if you die or become incapacitated, the business keeps going and loved ones are taken care of like you wish."
"Nowhere is this more important than family-owned businesses. It not only gives peace of mind but ensures someone is there to take on the business. Without proper planning, all their invested time, effort, and money could come to nothing."
Thury added that one of the first steps is to consult a lawyer when setting out an estate plan. They can advise on issues and concerns an owner may have and offer the best way to simplify matters.
From the outset, a business owner should draw up a will and trust that outlines what they want for their business and how assets should be divided upon death. This should include a power of attorney to manage your business interests. Inserting a healthcare directive will enable someone of trust to make decisions for you if you become incapacitated.
Estate planning provides a structure that people can follow and prevents a business empire and assets from being fought over in court or divided up without your overview. One approach is placing assets in a trust and titling business assets in the trust's name.
An attorney can also best advise on how to minimize the impact of federal and state-based estate and inheritance taxes.
Thury added: "As part of the estate planning strategy, having life and disability insurances are musts. They provide ample cover for family if you die and an income stream to the business to keep it operating." Usually, a business owner will buy two types of insurance: policies for the family and business as beneficiaries.
Another consideration is creating a succession plan, in which you specify who takes over the business should you die or become disabled.
Thury said: "Conversations, difficult or otherwise, will be needed to ensure a smooth transition of business ownership. Some variables need to be considered, alongside advice from your attorney on how best to approach this matter in the estate planning documents."
Once an estate plan is created, a business owner should speak to all affected parties, stakeholders, and family members to make them aware of their plans. "Being upfront reduces the possibility of conflict between different parties down the line," Thury concluded.
source: http://RecommendedExperts.biz
Contact Info:
Name: Bobbi L. Thury
Email: Send Email
Organization: Legacy Law Firm, P.C.
Address: 7404 Bitterroot Pl, Sioux Falls, SD 57108
Phone: 605-275-5665
Website: https://www.legacylawfirmpc.com
Source: MM-REB
Release ID: 89054508