Non-fungible tokens, popularly called NFTs are rapidly increasing in popularity, as they are revolutionizing the blockchain industry and crypto space.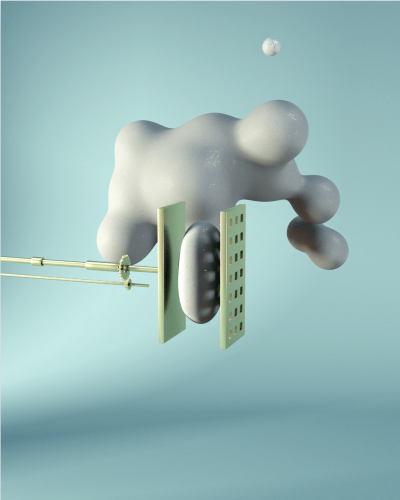 October 18, 2021 —
NFTs have tackled a series of challenges content creators and artists have struggled with in the past decades; they are also helping businesses and crypto traders flourish in a highly volatile market stirred by the Covid-19 pandemic.
What's an NFT?
It's mainly a digital file but it can be a physical object too, an image, video, tweet, ticket to a concert, or any other digital product with blockchain technology. Each of these digital files has its own digital passport, this makes them impossible to counterfeit and easy to identify.
The "non-fungible" in NFT stands for unique products that can't ever be replaced by any other item, regardless of how similar they may look like. Many NFT developers are focused on creating digitalized files with interchangeable parts, which are often referred to as 'unique attributes'. Facial expressions, backgrounds, props, and a myriad of color shades are used to create tens of thousands of exquisite non-fungible tokens.
And that's what makes them valuable and unique. Even though everyone can make a copy of that file, the original one remains and is the only one that gains value.
Examples
- Identification, certification, and documentation
According to privacyaffairs.com, "online identity verification continues to be the leading challenge for businesses and individuals who desperately want to provide value over the internet. The problem is, any digital asset placed on the internet will be copies and anonymously distributed across the globe in an instant."
The popularization of NFTs paved the way for numerous solutions in the field of digital
identification and verification, most notably to smart contracts, which offer the ability to control
who can access the data.
- Digital collectibles
Given that NFTs are followed by proof of ownership, each token is essentially a digital collectible.
Given that each NFT is unique, buying off NFTs from a single brand equates to building a collection.
- Art
According to blog.protion.io, the Crypto Art trend was started by digitalized pieces of art, most notably Crypto Punks, Rare Pepe, and Crypto Kitties merely a decade ago. It wasn't before 2018 that NFT Explosion took place. non-fungible tokens garnered the attention of the worldwide public, and it wasn't long before mainstream adoption projects began launching across all four corners of the globe.
- Virtual worlds & virtual real estate
Virtual universes, or 'metaverses', are fertile grounds for NFTs. What all metaverses have in common is that its 'inhabitants' can purchase almost anything within their virtual borders, including buildings, characters, or even names. NFTs have helped propel the growth of the metaverse space by introducing another mode of cryptocurrencies.
- Video games
Non-fungible tokens are also becoming increasingly popular in the video game industry, with influencers and professional gamers utilizing NFT stickers, animations, and artwork on world-class tournaments, as well as in local competitions.
- Supply chain and logistics
Although NFTs are commonly associated with ownership regarding art, music, or video, they can easily be applied to supply chains as well. NFTs have stepped onto the business scene, with their main function being their ability to ensure the quality & origin of authenticated goods.
New business opportunities in the ecosystem
- Software Development
NFTs are typically designed by NFT developers while a team of engineers, programmers, coders, architects, and consultants is responsible for bringing NFT projects to life. Special designing tools and a solid understanding of blockchain technology are required to keep ahead of the game.
- Trading
NFTs are tradeable, and their value may spike or dive, just like with any other cryptocurrency. People can buy, sell, and trade NFTs on various marketplaces for profit or complete their collections. Usually, brands that launch NFT projects sell their NFT products as well; in other cases, brands that have minted a certain amount of NFTs provide links to marketplaces where they can be purchased or sold.
- Sale managements
As thousands of new NFTs are entering the crypto space, the need for reliable sale management services becomes more pressing.
Regular sale management practices may still have some merit, although professionals with a vast knowledge of the blockchain industry are capable of executing these tasks with increased efficiency and dependability.
Wild Wild Web Digital is a Spain-based online marketing and branding company that is currently launching a new NFT sale management service for digital artists and creators.
The unique capabilities and ancillary attributes of NFTs have proven to be some of the most ground-breaking inventions of the 21st century. With billions of dollars traded in NFTs monthly, backed by proofs of ownership and digital certificates to reduce the volatility of the crypto space, it's more than safe to say that non-fungible tokens will continue to expand and improve the blockchain industry.
Contact Info:
Name: Cesar Alvarez
Email: Send Email
Organization: Wild Wild Web Digital
Address: Spain
Website: https://wildwildweb.es/en
Release ID: 89048868