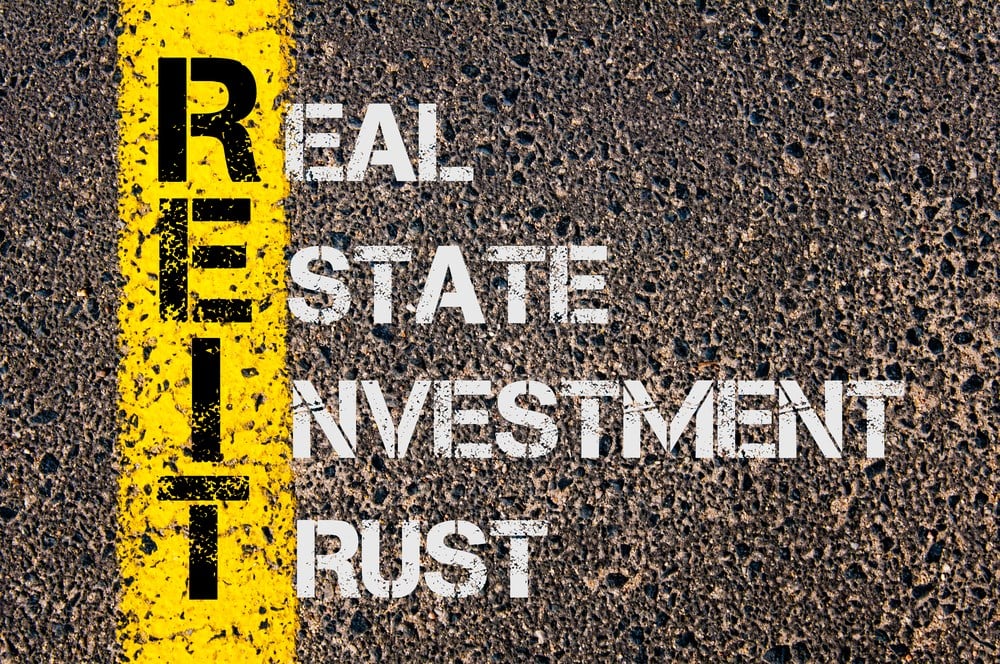 Income investors who like defensive grocery store stocks may want to add  Phillips Edison & Company, Inc. (NASDAQ: PECO) to their shopping list. 
The grocery-focused real estate investment trust (REIT) is finally cooling off from a sizzling start to the summer. After surging 21% off its May 25th bottom, the mid-cap REIT retreated all five days last week in conjunction with the broad market pullback. And with volume heavy during the uphill climb and light on the way down, an ideal entry point may be forming for the high-yielding retail play.
As one of the country's largest grocery-anchored property owners, Phillips Edison is performing relatively well in the current environment. While real estate groups focused on office buildings, hotels and other economically-sensitive industries struggle, PECO's exposure to necessity-based goods and services is proving beneficial. 
In the first quarter of 2023, same-center net operating income (NOI) increased 4.9% year-over-year, marking an acceleration from the 4.5% growth of 2022. In a portfolio of 275 small-format shopping centers across 31 states, leased occupancy was a record 97.5%. Driven by the strength of its top tenant — leading U.S. supermarket operator Kroger — core funds from operations (FFO) jumped 7.7%. 
Smack in the middle of PECO's recent run, Nareit held its annual REITweek investor conference in midtown Manhattan. With CEO Jeff Edison as one of the presenters, the company had the opportunity to build off the momentum from its Q1 report. It's safe to say investors liked what they heard about PECO's growth strategy.
What Is Phillips Edison's Growth Outlook?
As part of the presentation, Mr. Edison provided a roadmap to delivering sustainable organic growth and shareholder value. The four-pronged strategy aims to generate 3% to 4% same-center NOI growth over the long term. As much as 1.25% of the growth is expected to come from both new rent increases and development activity. The remainder is forecast to come from contractual rent increases and occupancy gains. Potential new tenants could come from a variety of businesses. 
Last month, PECO released its 'Top Trends of 2023 for Grocery-Anchored Neighborhood Shopping Centers' noting "strong demand for space among growing retailers." Since U.S. consumers visit grocery stores on average 1.6x per week, many retailers are seeking space in grocery-anchored properties. Medical care facilities, health & beauty shops and quick service restaurants (QSRs) such as Sweetgreen are among the most active. Fast-growing Japanese dollar store Daiso, which plans to open 25 to 30 new U.S. locations, could be another growth contributor. 
Despite the strong start to 2023, management left its full-year guidance unchanged. PECO is expecting earnings per share (EPS) of $0.47 to $0.52, which, at the midpoint, represents 18% growth over last year. Core FFO per share — a commonly used REIT metric that adjusts for depreciation, amortization, joint ventures and various transaction costs — is forecast to be up only slightly. If the first quarter results are any indication, guidance may prove overly conservative.
What Is the Upside for Phillips Edison Stock?
Almost two years removed from the IPO, Phillips Edison shares are up 15%. If they were to return to their peak level prior to the 2022 real estate meltdown, they would gain an additional 13%. There is one Wall Street firm that sees the REIT heading even higher. 
Soon after REITweek ended, Goldman Sachs reiterated its Buy rating on PECO, echoing Credit Suisse's sentiment from the beginning of this year. The analyst gave the stock a $39.00 12-month price target, which means it could run another 21% from Friday's close.  
But that may not be the end of the gains. That's because PECO also pays a $1.12 annualized dividend that equates to a 3.5% forward yield. Although this is below the average real estate sector yield of 4.5%, income investors may appreciate the fact that the REIT pays a monthly rather than a quarterly dividend. 
So if the Goldman Sachs scenario plays out, PECO could generate a 24.5% total return by this time next year. Not bad for a REIT anchored to the defensive grocery store space.