Samuel Arakel, the co-founder of EQ Modern, a furniture company based in Fort Lauderdale, Florida, believes that Polish furniture is the best in the world. As one of the largest furniture producers in the world, Poland has developed unique technologies and has spent years testing and perfecting the production of modern furniture. In fact, according to Samuel, the country has now perfected the production process, beating out competing countries in the industry.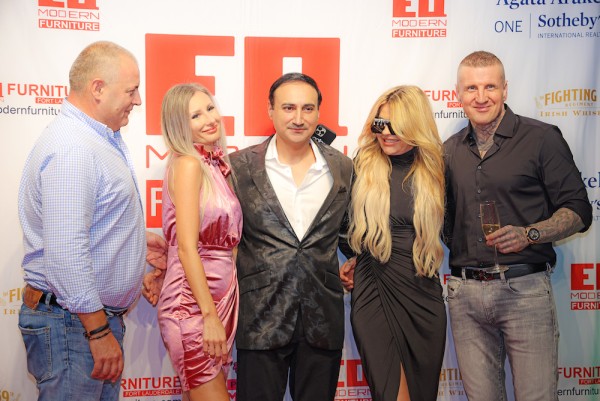 In an interview with a journalist, Samuel talked about the growing demand for luxury condo furniture in Miami, where there are new developments and luxury apartments being constructed every year. Customers in this market are looking for functional materials, modern styles, and luxury designs with high quality finishes, all of which EQ Modern is able to provide.
"We understand the importance of meeting the needs of our customers, and we've worked hard to ensure that our furniture is of the highest quality and meets the latest trends in the market," says Samuel. "That's why we're so successful in the Miami market and why our furniture is in high demand."
 

Video Link: https://www.youtube.com/embed/IKuiXi_zh5Y
When asked about the future of the furniture industry in Miami, Samuel is optimistic. "I see a bright future for the furniture industry in Miami and for EQ Modern. We have a strong team and a commitment to excellence, and I believe that will take us far in this competitive market."
Overall, it's clear that Samuel and EQ Modern are at the forefront of the multimillion dollar furniture industry in Miami, bringing the best of Polish furniture to the United States market and meeting the needs of their customers.
Media Contact
Company Name: JS Miami Media LLC
Contact Person: Andres Merrents
Email: Send Email
Phone: 3055189525
Country: United States
Website: https://jsmiamimedia.com/