Avon Lake, Ohio -

AVON LAKE, OH - Deeply rooted in the heart of Avon Lake, Sissons Flowers & Gifts, a distinguished family-operated establishment, has been the epitome of floral elegance and superior service. Now, they are thrilled to unveil their newest venture: a premier Flower Subscription service. This service promises not only periodic floral delights but also a lasting bond forged through the language of flowers.

In a world that's ever-evolving, Sissons Flowers & Gifts seeks to provide a steady stream of beauty and joy. Recognizing the innate human desire for consistency, especially in these uncertain times, their Flower Subscription service ensures that homes and offices remain adorned with nature's best. Whether it's the vibrant hues of spring or the subtle tones of winter, subscribers are guaranteed a handcrafted arrangement that captures the essence of each month.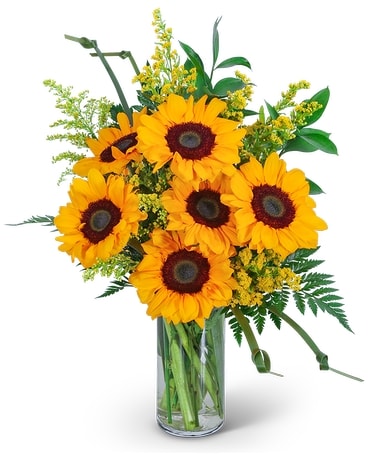 For those who treasure greenery, Sissons extends the subscription service to include plants. These aren't just plants; they're carefully curated green companions that promise to purify the air and uplift spirits.
Diversity is at the heart of this subscription offering. The "Bouquet of the Month Club" stands as a testament to this, with tiered options designed to cater to varied preferences and durations. Patrons can opt for a three-month floral journey priced at $169.99, extend their experience to six months for $349.99, or indulge in an entire year of floral magic at $699.99. Plant aficionados aren't left behind, with plant subscriptions mirroring the bouquet offerings in duration and price, ensuring verdant joy month after month.
While the subscription service is a novel addition, Sissons Flowers & Gifts continues its legacy of impeccable service and unmatched quality. Every floral or plant delivery under the subscription comes with the hallmark Sissons guarantee. This commitment encompasses timely and respectful deliveries, the freshest of blooms, and an unwavering dedication to customer satisfaction. Each delivery isn't just a bouquet or a plant; it's a piece of Sissons' legacy, a testament to their decades of expertise and passion.
For Sissons Flowers & Gifts, the journey began in 1939. Since then, under the visionary leadership of Michelle Janics, they have grown, adapted, and consistently exceeded customer expectations. Their offerings are diverse, ensuring celebrations, be it birthdays, weddings, or anniversaries, are complemented with the perfect floral touch. Beyond flowers, they boast a curated selection of gifts, ensuring they remain Avon Lake's preferred destination for all gifting needs. Their online presence, combined with their brick-and-mortar store, ensures customers can access Sissons' excellence at their convenience.
Sissons Flowers & Gifts extends a heartfelt invitation to all to explore this unique floral subscription service. Whether it's a gift for oneself or a thoughtful surprise for a loved one, the team at Sissons stands ready to assist, ensuring every subscription is a journey of joy and beauty.
To address all floral queries, reach out to Sissons Flowers & Gifts at (440) 933-3253. Those keen on exploring their offerings and delving deeper into their services are encouraged to visit their website. Given their track record of timely and dependable deliveries, Avon Lake residents can confidently rely on Sissons Flowers & Gifts to bring fresh blossoms and exquisite gifts right to their doorsteps.
About Sissons Flowers & Gifts
Sissons Flowers & Gifts, an integral part of Avon Lake since 1939, has always been more than just a florist. They are storytellers, crafting tales and memories through petals and leaves. Their commitment to quality, combined with their unparalleled service, has etched their name in the annals of Avon Lake's history. As they introduce their flower subscription service, they reaffirm their commitment to their patrons, promising beauty, elegance, and memories, one delivery at a time. With Sissons Flowers & Gifts, every day promises a bloom of joy and a petal of happiness.
https://www.youtube.com/watch?v=j2c3j4WiPXU
###
For more information about Sissons Flowers & Gifts, contact the company here:

Sissons Flowers & Gifts
michelle@sissonsflowers.com
(440) 933-3253
https://www.sissonsflowers.com/
Sissons Flowers and Gifts
716 Avon Belden Road
Avon Lake, Ohio 44012