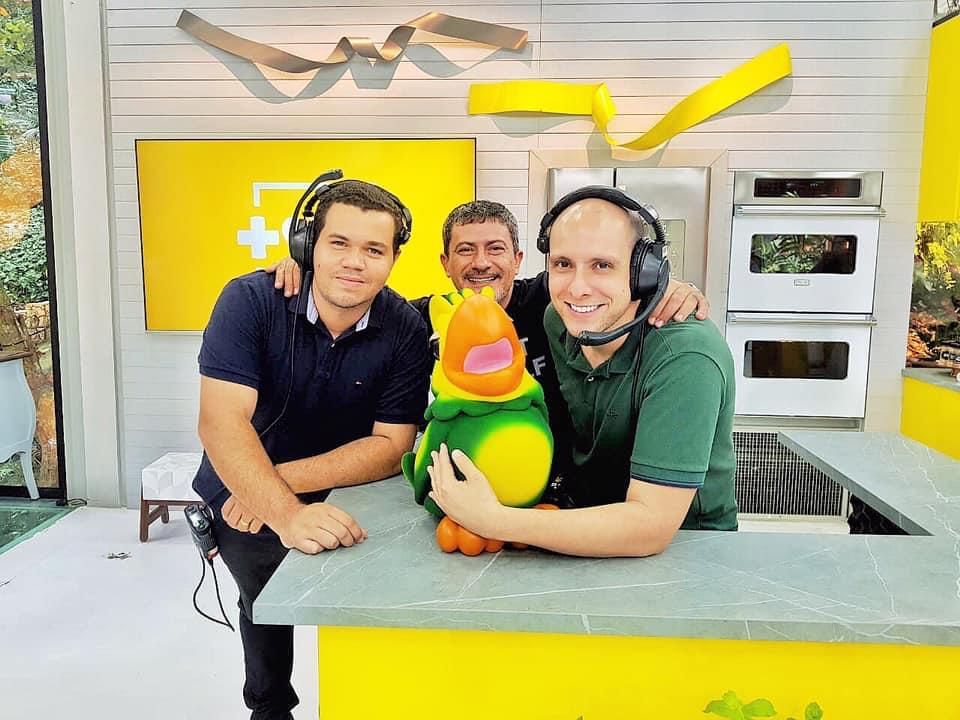 Gabriel Silveira Costa (left) producing on scene of "Mais Voce" presented by superstar Ana Maria Braga.
Orlando, FL - Gabriel Silveira Costa producer of Globo TV, Brazil's largest media conglomerate, says that the Brazilian-American market is growing exponentially creating a demand for Brazilian productions produced in the US.
Popular Brazilian shows such as Caldeirão, No Limite and Mais Voce grab the attention of Brazilians at home and abroad every day. These top shows, all produced by Silveira Costa have made it to be offered thorough pay by subscription channels to the US market, but Silveira Costa is leading the cross-over to Brazilian-american made content.
Silveira Costa is most well positioned to lead such a movement. His work with Caldeirão was recently awarded as the best program of 2021. Producing work for Marcos Mion, Brazil's most recognized actor, has set Silveira Costa apart further cementing him as one of the most formidable Brazilian tv producers.
Amidst the pandemic Silveira Costa was lauded for continuing to produce and film the realty show No Limite. Silveira Costa was recognized for pioneering pandemic time production, logistics and strategies. He created the necessary safety protocols and security measure that became a model in the Brazil's tv production industry.
"We had to reformat all our way of producing, adapting ourselves to security protocols, so that we can record without creating risks for our teams and participants. The project involved more than 100 people for 32 days in the beaches of Beberibe in the Northeast of Brazil," shared Silveira Costa.
Whether its overcoming logistical challnages posed by a pandemic, or taking on treturous terrain in fliming a survival reality show such as  No Limite, Silveira Costa continues to show that he can produce award winning content.
"I want leverage the growing Brazilian and portigues speaking population in the US, and create content that both anglos and Brazilians can enjoy much like the Spanish speaking Latino community has done," explains Silveira Costa.
His work and influence in the industry is already having an impact in the US as various communication and production companies have consulted with Silveira Costa when it relates to anything Brazil.
Bellavista Communications founder Augusto Sotomayor says that the Brazilian market is ripe for a revolution.
"If we can produce one show or series on US soil for the American market we will have entered a new age of Brazilian content tapping into billions of dollars in revenue and hundreds of jobs," says Sotomayor who is promoting Silveira Costa's work across the US.
Media Contact
Company Name: El Norte
Contact Person: Pablo Torres, Executive Director
Email: Send Email
Country: United States
Website: www.bellavistacommunications.com