What Can Advertising and Marketing Tech Do for Your Portfolio?
May 13, 2022 at 13:16 PM EDT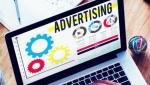 Annual ad spending continues to grow at a rapid pace, and advertisers worldwide will spend over half a trillion dollars on digital ads this year, creating an enormous opportunity for AdTech players. This is reflected in the companies included in the SmartETFs Advertising & Marketing Technology...