Meta Knights NFT features a collection of 9999 Metaverse Knights defending The Meta Kingdom from the forces of evil. Each Meta Knight secures a membership to The Meta Kingdom and the ticket to all the perks that come with that.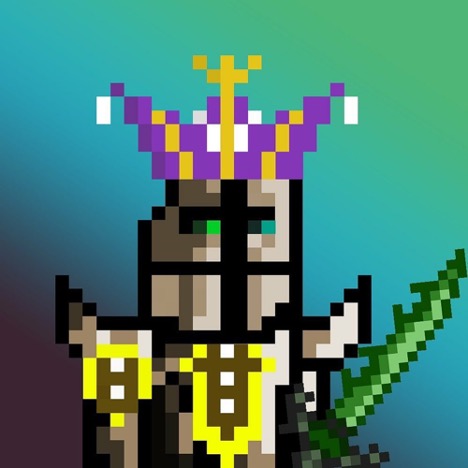 United States - February 5, 2022 —
Meta Knights NFT is out to become a game-changer in the market with the unveiling of the Meta Kingdom built on Minecraft by professional builders.
The Meta Kingdom comprises six major factions, and each Meta Knight is a member of their respective faction. Along with an army of Meta Knights, each faction has its own Overlord plotting to dominate the Meta Kingdom and a Hero tasked to protect the realm.
Meta Knights NFT announced that the presale access is limited to 500 Discord members, while 1000 Meta Knights will be released for presale.
During the Minting Phase, at 0%, the defenders of the Meta Kingdom will arrive, and the launch begins. At 10%, the Meta quest will start. Members can tag the Meta Knights NFT on Twitter with their Meta Knights. Five random tweets will be selected for an airdrop.
At 25%, the team will air drop ten Meta Knights to ten random wallets. The Meta Kingdom would have reached the gates of the Meta Fortress at 50%, and the team will release a white paper expanding the Meta Kingdom lore. About 10 ETH air drop would be released at 75%, which means 1 ETH would be given to 10 lucky Meta Knight holders. At 100%, the Meta Overlords have been conquered. Meta Knight merch drop will commence, and 30 Lucky Meta Knight holders will receive a framed print of their Meta Knight.
Meta Knights NFT will have several items on the site, and members will be allowed to select one item free of charge. Any additional merch can be purchased at any time, only by Meta Knight holders.
Upon completion of the roadmap, the team behind Meta Knights NFT aims to expand the project and help other NFT communities grow.
"We will be holding NFT contests and giveaways where our holders can vote for different NFTs. We will personally purchase floor items from the top voted NFT to boost and grow that community. This not only brings recognition and attention to other NFT communities but assists with elevating their product," a representative said.
Meta Knights NFT would be raffling out NFTs to its community members free of charge. The only requirement for this would be to own a Meta Knight. The team aims to spread wealth and grow as a community.
Meanwhile, the utility token will be directly linked to Meta Knights, and its ecosystem will be based around it. $META will be used for a variety of things. Every Meta Knight passively generates a set number of tokens during a set amount of time.
$META will be used for Meta Knight breeding, Renaming a Meta Knight, and Meta Manors rental, which is pending at the moment. More utility will be revealed in time.
The Meta Kingdom map provides utility and interaction for its holders with time in future phases. The Meta Kingdom team said it plans to add a Control and Conquer style system where holders can take over lands and claim the territory based on their Meta Knights faction. Owning certain territories will reap certain rewards and benefits.
Those who want to learn more about Meta Knights and its goals and vision may visit the website for more information. Others who wish to stay updated with the latest information may join the Discord Community to get started.
Contact Info:
Name: Mathew Figueroa
Email: Send Email
Organization: Meta Knights
Address: United States
Website: https://www.metaknights.io/
Release ID: 89062890