Self Discovery Coach and mompreneur, Micayla Reyes, set to touch more lives as she invites more women to be a part of her private 1:1 coaching for bold living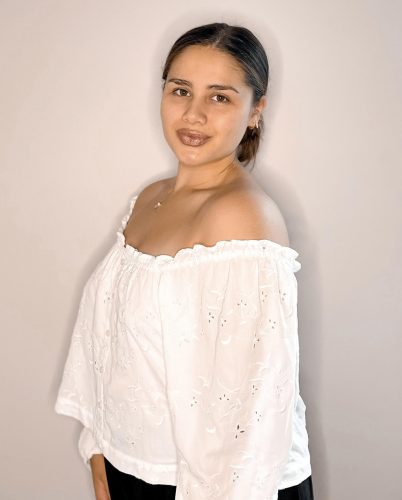 January 11, 2022 —
Micayla Reyes has opened up her private 1:1 coaching for bold living to three female clients who are ready to take aligned intentional steps to live their full potential. She continues to help more people to live their dream life of happiness, wholeness, and fulfillment using her proprietary tools and methods. The passionate intuitive Self Discovery Coach is known for her unconventional approach to guiding people to greatness. She leverages her diverse life experiences to guide people in taking the necessary steps to push boundaries and become the best possible version of themselves.
"It is my experiences in life that set me apart. It is my story, it is my beliefs, it is how I speak. It is the authentic essence of me that cultivates the theme and dream of my company. I guide women to their dream life of happiness, wholeness, and fulfillment. From that point, there is a ripple effect in the world! Families are enriched, joyous moments are created, businesses are being built. Relationships are blooming or ending for the well-being of others. There is a newfound sense of empowerment emanating from the women I coach," said Micayla Reyes.
Women worldwide continue to face disempowering situations where their voices and unique perspectives are silenced or pushed aside. Micayla Reyes seeks to change this narrative by helping as many women as possible to begin the journey of self discovery, become bold risk-takers and be more than capable of tackling life's challenges.
Micayla Reyes stands out for her authenticity and vast knowledge, enabling her to work with women from all walks of life. She focuses on disabling her clients' self-limiting beliefs, replacing them with a new empowering story to move forward in fulfilling their life's purpose.
The Private 1:1 Coaching is an opportunity for three women to tap into the wealth of knowledge of this rebellious maverick to gain confidence in building their dream life. Micayla Reyes is also the host of Modern Day Doer Podcast and the author of the 13 Day Journaling Guide.
For more information about Micayla Reyes and her work, visit - www.micaylareyes.com.
Contact Info:
Name: Micayla Reyes
Email: Send Email
Organization: Micayla Reyes
Website: http://www.micaylareyes.com
Release ID: 89059415