DRIVE changes the world by its exclusively launched Drive App through its strong fundamentals. It is extremely rare in the crypto industry. A significant change can be brought through the DRIVE app, helping in a greener tomorrow.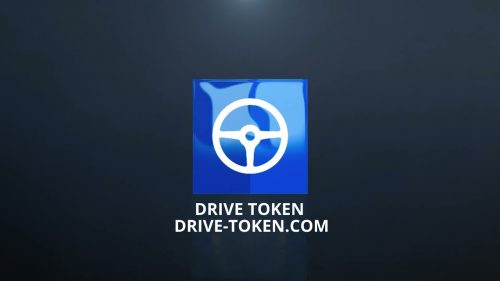 Bayern - November 25, 2021 —
Every cryptocurrency has its own set of fundamentals that will transform the cryptocurrency world. One such coin is called DRIVE. DRIVE has a strong team and a solid plan to bring their crypto perspective to life.
With thousands of digital currencies and projects to select from, the cryptocurrency business is worth more than $2 trillion. DRIVE token and its DRIVE app want to become a part of this growth and further develop its ecosystem to enhance the crypto sector.
Their recent launch is; DRIVE APP. It is the foundation of the DRIVE token. The DRIVE app allows everyone to collect their unique tokens through two options: driven distance and safe route.
The client will install the app on their phone, log in with their info, and enter their BSC wallet address. Now, before they go anywhere, activate the function on their cell phone. As soon as they start moving, the app recognizes it and records the number of kilometers/miles they've driven. When they get to their destination, confirm it, and the route will be credited to their account. If users earn more than a particular amount, they can swap it for DRIVE tokens.
The DRIVE application's interface can be broken down into several steps: 1. Consent is required to determine the location and the starting point of the trip. To activate, the user has to press the "Start Tracking" button every single time before commencing a journey. 2. During the trip, DRIVE will update the location repeatedly to determine the exact route.
3. Once reaching the destination, the user must deactivate tracking by pressing the "Stop Tracking" button. Remember, the app will automatically stop calculating if there is no activity for 15 minutes. 4. When the trip is completed, the total kilometers driven will be calculated and credited to the account. 5. The trip success rate can be accessed by clicking "My Records" under the "My Profile" section.
The best thing about DRIVE is that the community is highly supportive, allowing the project the freedom it requires to grow. Proposals are disseminated to members through relevant forums, and appropriate votes are held. As a result, no matter how much DRIVE a holder has, they may still shape the future.
About The DRIVE token: It is a new cryptocurrency that is built on the BNB smart chain. Drive is dedicated to the entire spectrum of individual transportation concerns and has set the goal of sustaining and continuously increasing every individual's driving enjoyment and mobility throughout the world. DRIVE is a fan of all types of automobile traffic.
Interested crypto -enthusiasts can install the DRIVE app for Android or iOS and help make the world green and free of CO2 emissions.
Contact Info:
Name: Media Relations
Email: Send Email
Organization: Drive Token
Website: https://www.drive-token.com
Release ID: 89054549