GreenArrow DAO is a fork of the Olympus DAO, which runs on the Binance smart chain. Each where (GA) token is backed by reserve currency to ensure that the value of the GA tokens con-stantly rises.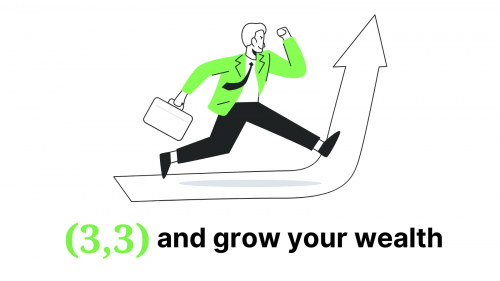 Sri Lanka - November 25, 2021 —
When they invest in a GA token, there is an APY of 9000% at the minimum and means that if any users invest $200 in with an APY of 2000%, they will have an aggregate of $4200 after 365 days meaning their investment will multiply the longer they keep. It mainly varies with the amount that has been invested; if they invest a greater amount, the yield will also be greater because GreenArrow DAO follows strict procedures in terms of game theory. (3,3) When all stake, it is the best thing for both parties and the protocol (3 + 3 = 6).
If one of the stakes and the other one bonds, it is also great because staking takes GA off the market and puts it into the protocol, while bonding provides liquidity and USDT for the treasury (3 + 1 = 4). One of them sells; it diminishes the effort of the other one who stakes or bonds (1 - 1 = 0). When both parties sell, it creates an unpleasant outcome for both company and investors and the protocol (-3 - 3 = -6).
Benefits for crypto traders and investors using GreenArrow DAO: GreenArrow DAO is an excellent DEFI tool for all crypto investors and traders.
1. GA Token advises its users to chill and watch the green arrows go up in their portfolio. All they have to do is invest and lie back because with the green arrows rebasing, which happens every 7 hours, they have the potential to make significant gains without investing.
2. Easy bonds created through the binance smart chain where GAs can be bought with the following bonds (USDT , GA) & (BUSD , GA ) Traders and investors can easily invest in the GreenArrow DAO.
3. Future potential for the prices of the GA tokens to grow hyper aggressively. The other supporting features are in the pipeline to develop within the DAO.
About GA tokens: The platform will be a key element in the future of crypto because when bear markets arrive and crypto traders want to gain revenue, the best method will be to invest in GA tokens and invest in the GreenArrow DAO. And earn an income when the whole markets keep crashing. Unlike investing in a stable coin, investors will be able to multiply their revenue in a bear market and even further multiply their portfolio and gains in a bull market.
Interested crypto -enthusiasts can follow GA Tokens on Twitter GreenArrow and further join their discord to be updated about their latest Crypto projects.
Contact Info:
Name: Media Relations
Email: Send Email
Organization: Green Arrow
Website: https://www.greenarrow.finance
Release ID: 89054541