Millionaire Racoons is an NFT project that is reshaping the landscape of non-fungible tokens with exquisitely creative pieces of digital art.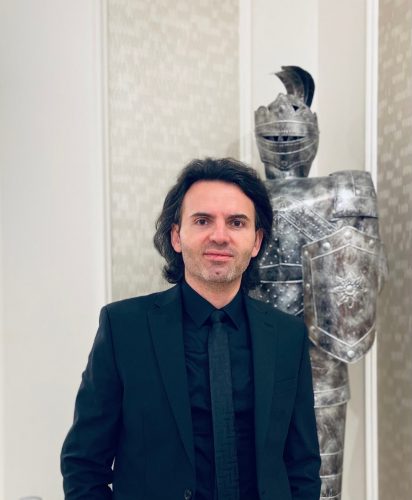 October 23, 2021 —
The digital art space is largely occupied by NFTs – non-fungible tokens that can be everything and anything for as long as it is digital and unique. With dozens of new brands and projects hitting off daily, newcomers to the NFT world have a variety of series and collections to pick and choose from.
Millionaire Racoons League, an NFT Project, is currently standing at the top of the chain because it managed to utilize innovative blockchain solutions to the fullest while creating one of the most rapidly growing NFT communities in the crypto space.
Just like most NFT projects and companies, Millionaire Racoons provide proof of ownership along with the Raccoon avatars. According to Coindesk, "property rights are the foundation of capitalism" and are essential to preserving and enriching the long-term value of tied objects, projects, or concepts:
"Property rights are the foundation of capitalism. Once established, all sorts of business models can be built on top of them. In this case, it means individual creators and anyone who owns any digital asset – including a digital record of their genome – can now tap the value-creating power of software, exploit the global reach of the internet, and mine the data that it produces."
Millionaire Raccoons are different from other NFT avatars in the sense that each token has a unique backstory. According to the brand, all Millionaire Raccoons NFT owners are encouraged to name their Raccoon and build a backstory because "each character is distinct, and we want to create a backstory for each one."
The project's launch is split into five stages, as can be seen on the Millionaire Raccoons roadmap. The first phase includes naming the Raccoon and creating a story; the second phase revolves around the collaborative comic book endeavor:
"During this phase, we will launch the Millionaire Raccoons owners' collaborative comic book project, in which they will work together to create a short story about the raccoons they own. The groups will be chosen depending on the Raccoons characters. We'll make a comic book for each group once the teams have finished their stories. In addition, for each narrative, we will generate an NFT, and everybody who purchases the NFT will receive a limited-edition pdf comic book."
The brand also adds that the proceeds from sales will be split as follows – the team will receive 50% of the profit, and the project will receive 50%.
Millionaire Racoons also plans to introduce a series of team-based short story videos, and launch the Millionaire Racoons comic book project as a group. The Millionaire Raccoons League has just launched the Meta Millionaire cards and is preparing to work on the Angry Frog NFTs.
More information about Millionaire Raccoons can be found on the brand's official website.
Contact Info:
Name: nft millionaire
Email: Send Email
Organization: Millionaire Raccoons
Address: United States
Website: https://twitter.com/MillRaccoons
Release ID: 89050234