Kien Truc An Hung tells about its brand in detail.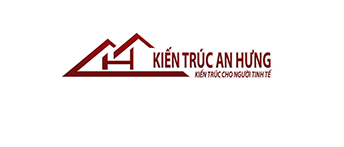 August 7, 2021 / / —
Kien Truc An Hung is a well-established Design Consulting, and Professional Construction company developed to become a renowned brand in the construction industry. The company worked on high-class housing projects such as restaurants, hotels, and so on. Its team includes experienced and well-qualified architects, engineers and painters who are best at creating sophisticated living spaces that meet the standard quality management processes and bring value. With around ten years of work experience, the company has developed numerous works with different styles, satisfying all consumers and affirming its capacity, position, and peak work creativity. The company not just bring a simple architectural service but also provide consumers with a complete solution for living space based on understanding customers to develop great living spaces and outstanding works of art.
The company's vision is to become a famous brand in consulting architectural design and construction for best-in-class hotels, housing and office. It is trying hard to generate good quality products, taking the lead in making unique living spaces for Vietnamese people. It wants to take the brand name in the fastest-growing housing market and achieve the image of no.1 design and construction consulting company in Vietnam. The company's mission is to consider the construction of architectural works to develop the quintessence of art. Hence, the company develops sustainable, perfect, durable work and brings a highly relaxing living space for the community to make the most of it.
With the desire to turn out to be a leading architectural brand, Kien Truc An Hung has set the highly specific operating mottos such as taking quality as a commitment to customers, taking consumer' goals and interests as the beginning point for every activity, taking customer satisfaction as well as trust as a long-term goal, taking creativity and knowledge as a strong development foundation and a lot more. Not just that, the company upholds the motto of working with criteria to have earnest services and produce highly perfect products, satisfying all the needs of customers. Kien Truc An Hung aims to develop an image of an admired and professional enterprise in the art of design and construction to understand the dream of settling down. Kien Truc An Hung believes that creativity is a strength, a lever to bring 'Sustainable with time' projects; the company should try to learn and constantly modernize by getting ideas from consumers and working together, encouraging the promotion of more pictures in the working process.
For more information, click at https://kientrucanhung.com.
About the Company: Kien Truc An Hung is the leading architectural design and construction company with many years of experience and handled housing, office, and hotel construction projects.
Contact Detail
Facebook: https://www.facebook.com/kien.truc.biet.thu.an.hung/
Blogspot: https://anhungarchitect.blogspot.com/
Pinterest: https://www.pinterest.com/cngtycpkintrcanhng/
Youtube: https://www.youtube.com/c/T%E1%BA%A1pch%C3%ADnh%C3%A0%C4%91%E1%BA%B9pAnH%C6%B0ng
Contact Info:
Name: CONG TY CO PHAN KIEN TRUC AN HUNG
Email: Send Email
Organization: AN HUNG ARCHITECTURE JOINT STOCK COMPANY
Address: No. 23 Nguyen Xien Street, Ha Dinh Ward, Thanh Xuan District, Hanoi City
Phone: +84982286663
Website: https://kientrucanhung.com/
Source:
Release ID: 89040649