Is Your Portfolio Warming to High-Impact Solar ETFs?
October 30, 2020 at 12:26 PM EDT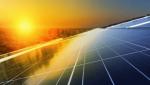 In 2019, top ETFs could almost be narrowed down to 'everything' given the decade-long bull market. 2020, however, has been thornier. Nevertheless, a Market Realist article listed their top 20 ETFs to buy, which included the Invesco Solar ETF (TAN). And given the way the fund has...