Is The Dollar Rally Real While Gold Takes a Breather?
September 23, 2020 at 13:00 PM EDT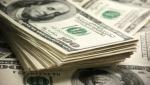 A recent losing streak in the major U.S. indexes put the greenback into the spotlight once again while gold prices took a breather. Is the dollar rally for real or will gold regain its mojo? "Since the pandemic really intensified in March, we've seen the dollar gain from bouts of risk-off. But...